Forthcoming Engagements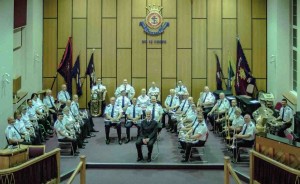 February 28th 2020 Concert - Portsmouth Citadel, Lake Road, Portsmouth, PO1 4HA.
March 27th Friday, Concert - Venue to be confirmed.
May 15th Friday Concert, Issac Watts Memorial church, Winchester Road, Shirley, SO16 6TS.
June 26th Friday Concert - Sholing Salvation Army, SO19 8AE.
September 25th Friday Concert. Brockenhurst Parish Church, SO42 7SP.
October 23rd Friday Concert. Venue to be advised.
November 20th Friday Concert: Venue and details to be confirmed.