AN ACCESSIBLE MIX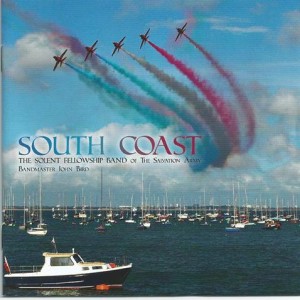 So said 'The Salvaionist' magazine in its 23 January Edition. It was talking about our latest CD 'South Coast' It went on to say "... the disk is representative of the music now offered by many Salvation Army bands and is performed to a standard that is a model for our fellowship bands".
The tracks of the disk Includes: 'A Sunbeam', 'The Hill of Calvary', 'Roundup', 'Shekinah', 'Praise', 'The Blessing', 'The Reason', 'Soldiers of Christ', 'Rondo from 4th Horn Concerto', 'The Road to Emmaus', 'Bognor Regis', 'Hine e Hine', 'A Starry Crown', 'A Pilgrim-Prayer', 'Softly and Tenderly', 'Angels watching Over Me' and 'South Coast'
Available from SP&S (£13.95) or from
Band Secretary Sue Bird 104, Havant Road, Cosham, Portsmouth, Hants PO6 2JF susan.bird15@virginmedia.com (£15 incl p&p)
Or online from
"BUY BAND CD"