Coronor Virus Cancellation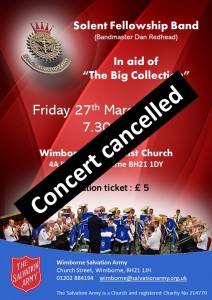 Due to the present situation with the spread of this flu virus the decision has been taken to postpone the March 27th scheduled concert in Wimborne. More details will be given later and it is hoped a possible October date might be an alternative. Watch this space for further news and developments.
---
Wimborne Concert March 27th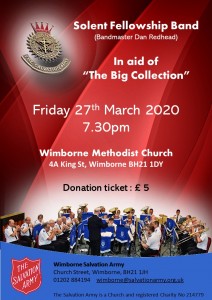 We would love to see you at this concert organised by Wimborne Salvation Army, in the Wimborne Methodist Church, BH21 1DY further details here in the poster.