A SUCCESSFUL CONCERT!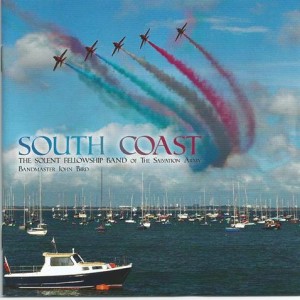 The band were delighted to put on their first concert since the lockdown, two years ago.
Ironically, despite the slow and careful return to full function there were 9 bandsmen missing on the night due to illness, mainly through covid!
This meant a simplification of the intended programme but nonetheless a well balanced and what appeared to be an enjoyable concert was presented to a large and appreciative congregation at The Church of The Resurrection, Drayton on the 4th March.
There were a couple of unique features to the evening.
Firstly the band presented a memento, of a collage of photographs to young Bandsman Thomas Jones as he was to leave shortly after the concert to join his cruise liner as his first professional contract as a percussionist in the ships band. The band hope to see Tom when he is ashore and between jobs in the future but wish him well as he embarks on his new profession.
Secondly, in recognition of the tragedy unfolding in Ukraine (even as we were listening) and following Russia's invasion of that country, The Band decided to donate all the monies raised from the sale of its CD's on the night to the Salvation Army in Ukraine. We know that the Salvation Army there are fighting a battle of their own against hunger, wounds, homelessness and all the situations associated with a refugee crisis in our continent. The spiritual thought brought by the band also centred on the tragedy and the need to still put God at the forefront of our prayers and to trust in Him.
The concert also raised £387 for the church defibrillators fund. This was in addition to the £240 which was donated to the band through the sale of those CD's for the Salvation Army's work in Ukraine. The congregation clearly were moved by the bands gesture and thought as many paid more for the CD's than had been asked.
The band give their concerts free of charge in order that the hosts for any concert can raise funds for their chosen cause. Many thousands of pounds having been raised in this way over the years.
Please get in touch with us if you would like to take advantage of this and put on a concert of your own.